Have you been maintaining your website for some time now and are looking for ways in which you can shoot up your visibility? Or do you have a career in social marketing and are looking for ways in which you can help your clients in reaching your goals? Then inevitably, you may have come across the term PPC.
While some will vouch for the fact that the PPC is indeed an invaluable tool in the hands of marketers today, there seems to be some visible confusion surrounding the term and this article is here to dispel it for you in the most comprehensive way possible. So equip yourself with the essentials regarding PPC right away:
What is PPC?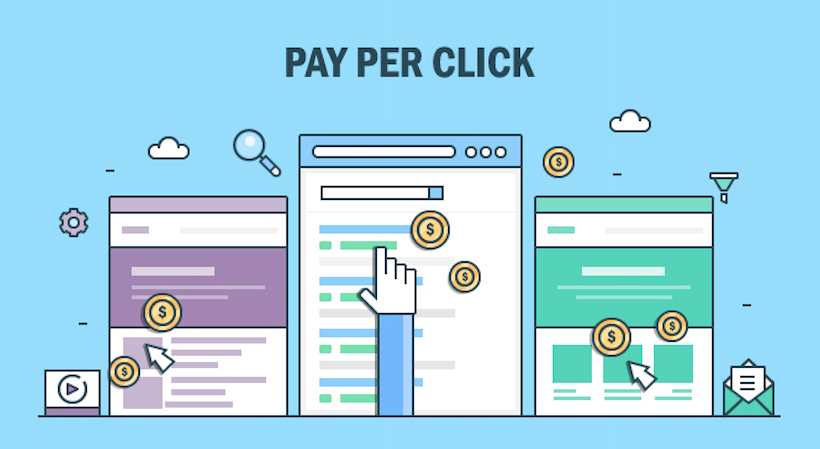 If you are trying to wrap your head around any term or concept, it is always wiser to start from the very fundamentals. As many of you may already know, PPC is an acronym that stands for Pay Per Click.  It is a form of online marketing in which the advertiser has to pay certain charges every time an internet user clicks on that particular ad.
PPC may be seen as a more artificial kind of traffic in comparison to the organic search results as it is not their queries that lead them to your page; instead, it is the strategic placing of the advertisements that gets the users there. It is worthy to note the fact that PPC is a valid method of getting more traffic to your website, and it does not break any of the rules of Google or any of the other major search engines.
In simpler terms, you may understand Pay Per Click as a way of buying more visits to your website and has come to be much more useful than the organic search strategies that are taken up by the companies.
Specific use of Pay Per Click:
It has been observed that for every 1 dollar that is spent on these campaigns in Google, the company earns back at least 2 dollars as revenue. Further, for every click that you get to your website through the Pay per click, you get another five organic searches to your site. With these figures in hand, you can quite easily understand that most of the PPC advertising campaigns are conducted over popular search engines such as Google.
However, Google isn't the only place for such campaigns. You also have to take into account the search engine preference in your particular location, and accordingly, you may go for Bing or Yahoo as well. You may have noticed that when the first page of any of the search engines open, then you may have noticed that on the first of the web pages, there are several paid results as well. When you go for the Pay per click campaigns, you can bid for the places in which your advertisement will appear.
Get good returns:
Well, if you are thinking that paying for all the visits that you get to your site will not be a good idea and drain your finances, then you must think about it all over it again. This is because the amount that you spend on the Pay per click campaigns gives you such good returns that make up for the amount that you have spent. In short, it may be seen as an investment for your business that comes with very good returns.
Before setting up PPC:
Now that you are aware of where you need to set up your PPC and what kind of benefits that you can get out of it, it may be worth keeping in mind some of these critical points that will help you in ensuring that you get the kind of returns that you are looking for:
Make sure that you have amply researched the keywords that you are bidding on

Ensure that the landing page that your Pay per click users find on clicking has been fully optimized

Ensure that the keywords that you have selected have been appropriately integrated into your campaign.
Keeping these points in mind, you can quickly get the best results out of your Pay per click campaign!