Being a content marketer, you need to ensure how your competitors are performing. You must be thinking, why? It's because if you are not getting proper leads, there must be something that your competitors have, which is why they get all the leads. In spite of sharing the same content or similar pattern of content, it is highly important to look for new ideas. The brand content examples can help you create compelling content and gain more leads. 
If we take a look at stats, we will find that at least 70% of the audience collects a company's information from the content before making any decision. In this aspect, it's essential that when you are uploading content, it should not only contain all the essential information but should also be compelling and unique from your competitors. Here is a list of brands helping you know how to create compelling content. 
1. Google
You must be thinking that Google is not an example but a brand; yes, you are right. But Google does produce excellent quality content on the web. From them, you can learn how to strongly present your content. Google is also known to be a master at online typography, delivering the content with perfect balance and spacing, making it easier to read. The technical structure of the content will help to attract more lead, indirectly building the brand's reputation. 
2. HSBC
Here specific cities are targeted, which are known to have a higher level of local pride, such as Leeds, Manchester, and Birmingham. The ad's wording connects with people more easily. HSBC localized the ads as it knew its audiences, which helps them in ensuring effective marketing and promotion. The more locally you advertise your content, there is a higher chance of connecting with more people. As a result, it has a higher chance of connecting with a large number of audiences on a greater scale. 
3. NYT
NYT is none other than the New York Times, best in producing a traditional piece of content. Along with long-form content, NYT is also popular in creating content in data journalism. If you take a look at the content of NYT, you will see a huge change in the quality of the content, which is why they are highly recognized in content marketing. 
4. Studio 188
It is a group producing spoof-style low budget content from several versions of films like Men in Black, Game of Thrones, etc. It helps you create new creative content, which helps to resonate with people quickly. If you know what your audiences look for and have serious people creating fresh content, the idea of low budget content will work here. 
5. Leeds City Developments Map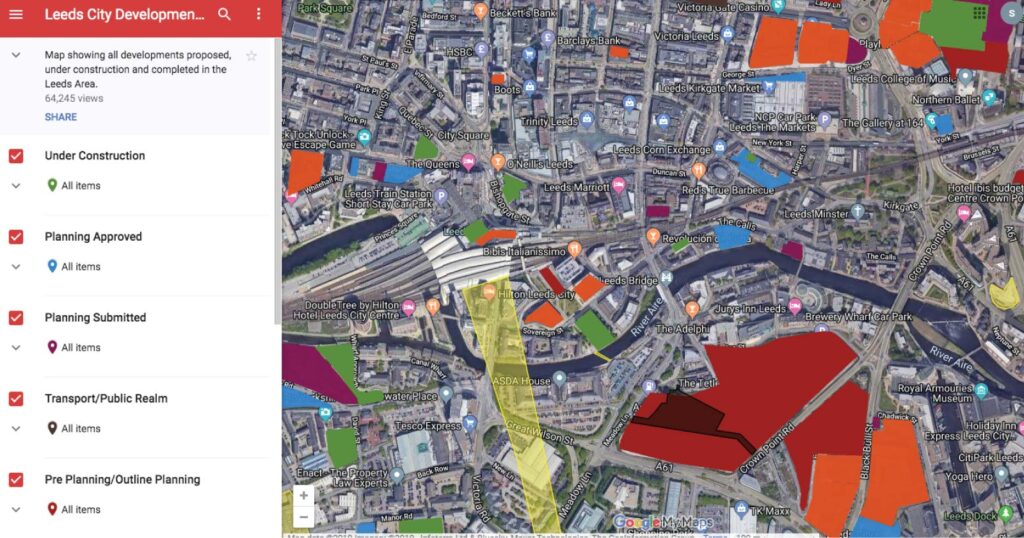 For people interested in property development, Leeds City Developments Map will be a powerful and incredible tool. Google maps help to create better content that's great and useful. Here you can collect a lot of information together and present them in an engaging way to your audience. As a result, it helps to get a huge response from your target audience. 
6. Greggs
Greggs is known to be in the list of brilliant digital strategies. It is a popular bakery shop in the UK, and to offer a boost to your brand by piggybacking from a different brand's success, Greggs is one name to be considered. Interviewing great personalities of a particular brand and preparing a case study can also help you gain huge leads. Your audiences love to read such content, helping the company get more leads. 
Over to you!
From the above brands, a few aspects that you must consider while creating better content are:
Assume you are a journalist and create long-form content, keeping that in mind after undergoing thorough research about it. 
Presenting the content is as essential as writing content; otherwise, you won't get proper leads. 
To get massive leads, you can go with informative concepts along with a touch of humor, and they are budget-friendly. 
Create content that is challenging to find on the web as it gives an opportunity to produce more valuable leads. 
Once you start implementing the suitable practices, start creating content that can help you gain more leads on your website. Knowing your audiences makes content marketing easier. Also, more than 20% of young adults love to receive mail from brands whom they support. So, it's better you start off now!