There are many ways through which you can see your business flourish. When you have smart management, you will be able to run the company effectively. Therefore, it will be your marketing efforts that will provide you with the success you need. Yes, you can pay for advertisements on social media, but it is a short-term solution when you need long-term results.
If you want organic traffic on your website every single day, all you need to do is increase the rankings on the search engine results page. You may have heard about SEO or search engine optimization, but you may not know that significant aspects of SEO can be found in your off-site efforts, which is called backlinking.
Therefore, backlinks are considered to be hyperlinks, which links back to your website. For example, when a blogger has used your product, then he/she will link the website of your company in the review, which will increase your website's ranking. So, you need to be a little careful, as search engines like Google work hard to eliminate any black hat schemes or spam.
Google wants relevant content and legitimate linking so that it can offer value to the readers. However, studies have shown that 66.31% of the pages do have a single backlink, and 90.63% of the websites do not receive organic search traffic from Google. The remaining 5.29% receive only ten visits per month. To increase the number of traffics on your website, you need to build proper backlinks that will increase your website's visibility.
Building Links: White-hat techniques that you need to use
White-hat techniques are the type of techniques that work well with Google guidelines. You will be able to create backlinks within Google's parameters and organically. All you need to do is ensure that the content, and the sites that are linked to your website, are of the highest quality. Some of the things you need to keep in mind are:
The content should be exciting and relevant.

Your website must carry anchor texts and transparent links.

Keep your focus on the user experience.

Check to see the linking between your site and the others are legitimate.

Perform high-quality guest blogging.
If you keep the things mentioned above in mind, then you will be able to get backlinks and increase the traffic and image of your website online.
What are the black-hat techniques that you need to avoid at all costs?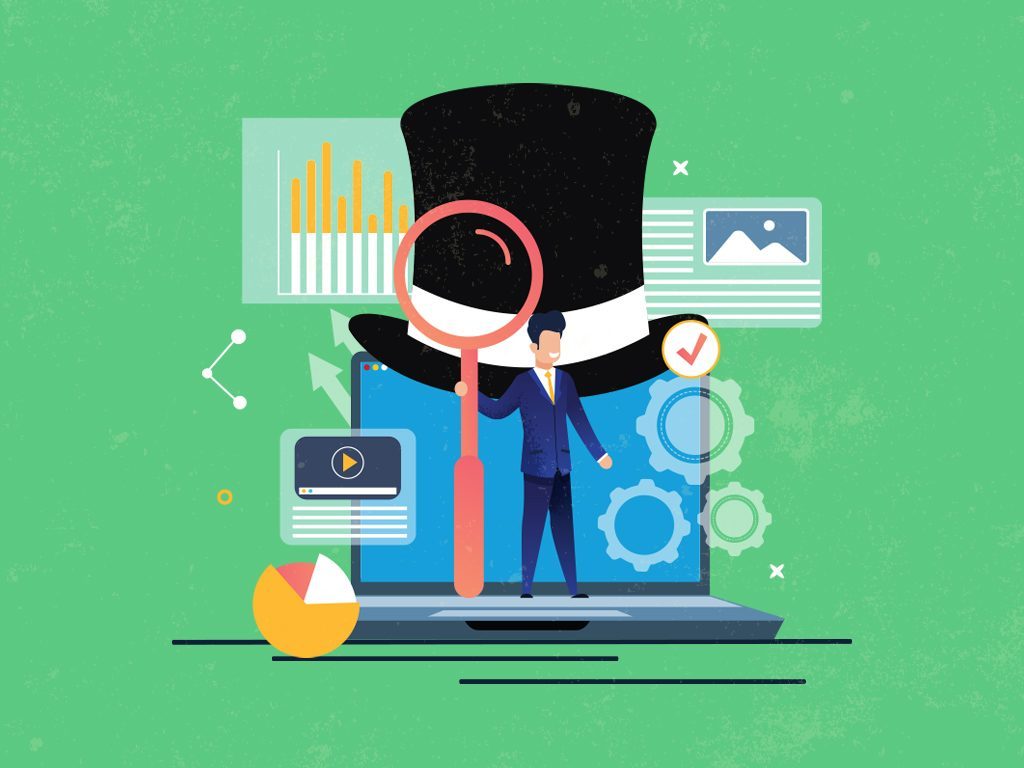 Black-hat techniques will get you punished by Google if you think of using them. You will become delisted from the search engine altogether. These techniques are identified and are penalized by Google's Penguin algorithm, for which you need to avoid them. The type of black-hat techniques that you need to avoid are:
Unrelated keywords.

Keyword stuffing.

Hidden links, hidden text, or tiny text.

Cloaking.

Duplicate contents.

Link farming.
If you keep these above-mentioned black-hat techniques away from your website, then everything will look right for you and you can operate your website smoothly.
How to build backlinks?
Firstly, to build good quality backlinks, there are various types of methods available. Given below are some of the ways you can build backlinks. They are:
You need to create exciting and high-quality content, which will be talked about and shared within your community.

Team up with the local, new agencies, so that they will publish all the event news and press releases that you wish to share.

Opt for influencer marketing. The process will focus on using the key leaders to drive your brand's message to a much bigger market.
There are many ways to receive backlinks, but a majority of them will take a good deal of time, and some are not guaranteed to be effective. You need a good and effective campaign that requires your backlink so that it can be published on a page that has high domain authority.
That is why you need the help of a professional agency. By having the right agency by your side, you don't have to worry about where you can get the backlinks from, as the specialists will get the job done for you.
Parting Words!
Quality backlinks are essential for search engine optimization or SEO. The information mentioned above will help you understand the steps you need to take and the steps you need to avoid when building backlinks to increase your website.