Link-building is a strategy where web pages can get linked to each other by obtaining hyperlinks from other websites and applying them to a particular site. Through this process, users can easily navigate between various web pages on the online platform. It also helps the search engines to crawl between the pages of a website.
When you take the help of high-quality link-building strategies, it will give you the power to create high-quality SEO marketing campaigns. It will help your business grow and receive all the visibility it needs to gain plenty of success on the internet. Link-building has helped many businesses to thrive in the market and the interest in link-building has increased by 43% since 2005. However, if you wish to opt for link-building, here's a rulebook you need to follow!
Rules you need to follow for link-building to gain success:
Link-building is highly beneficial for SEO but it is also one of the most difficult SEO tactics. To prove that it is true, about 41% of the large organizations have claimed link-building to be a difficult SEO strategy. Along with that, around 65% of marketers have agreed link-building is a difficult search engine optimization (SEO) tactic. But are you doing link-building correctly? Or are you still using those outdated practices? To know which link-building practice is right and which is not, follow the Link Building Guide given below.
The DO's for Link Building:
1. Try determining the value of those links:
Rather than the ranking potential, many other things can bring value to your website through link building. It can be potential traffic, authority, or relevance. But to know which the right one for you is, all you need to do is start weighing your options and determine what really can bring value to your website.
2. The local listings:
This is one of the most important link building rules that you need to know and it also performs pretty well. The local businesses are available on various platforms. There are also services like the Yext that will show Google that a particular business is located exactly at the place it says it is.
It carries all the important business details like phone number, name, address, and many more. So, when you are still using the local listings, make sure to create a page on your website to show where you are located and how your customers will find you. 
3. Reclaim the broken links:
When you are reclaiming the broken links, it is probably the best way to get all the links in time without much effort. Do you know what it means? It means that you had a link before from a website that currently shows 404. 
The website or websites were sending people on your web page but as you have updated or deleted the page, the link is broken and stopped receiving visitors as well. No matter what the reason is, be sure to perform 301 on this broken link so that it pushes its authority somewhere else. This is a perfect way to reclaim all your broken links.
THE DON'Ts for Link-Building:
1. Do not ask for specific anchor texts:
It is better not to ask for anchor texts as they are way too spammy. Anchor texts that integrate organically will appear much more natural and organic on Google and it will help your website in the long run. 
2. Don't think of selling or buying links that passed PageRank:
Whether you don't trust or it is an advertisement, purchase, and sell links that have a no-follow attached as it will help in showing that this is paid for. Make sure to look into those and understand how you can use them. 
3. The hidden links: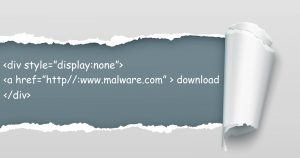 This was performed by numerous individuals in the past. It was the ridiculous white links that were on the white background and they were hidden but were picked up by crawlers. It will be better if you don't use that technique any more. It's pretty old these days and will not work anymore. 
Follow the process of link-building correctly
Linking-building is an important technique or a strategy for all big and small businesses. It is something that is pretty organic and changes continuously. By using the right set of link-building tactics you can create content that is worth linking as it will help you in the future.