Content distribution is a critical piece of the content marketing puzzle. It is a process of sharing, promoting, and publishing your content.
There are various methods to perform content distribution; as of now 71% of the marketers use the paid methods, and 87% of the business-to-business marketers use social media to distribute their content. If you are trying to get a hang of content distribution, here are certain things you need to know. 
Types of content distribution ideas to make it big for your business
 To know what type of content will meet all the goals, there are several types of Content Distribution Ideas, which can help you. Check below:
1. The syndication:
 If your brand produces a massive amount of content regularly and covers all the newsworthy and broader topics, then content syndication will be the right one for you. It will help in placing your brand in front of a new audience. Contents created through syndication carry a bit of weight to it, and this is what all the popular news outlets are looking for from all their syndication partners.
2. Guest posts or sponsored content:
When your website does not have a good following, you can engage with sponsored content on a popular website. This will be valuable for you to build brand awareness. The type of sponsored content that you need here is online articles or advertorials.
They might look like standard articles, but they are tagged as sponsored content. If you want to produce a good-quality advertising piece, make it helpful and not wholly promotional. Since the content is published for promotions, there is no need to fortify it any further.
3. Blog posts:
If you want to rank well on the organic search and gain the featured snippets, blog posts are the best way to do so. You can create various blog posts for narrowing and mid-level stages in a client's journey and within the discovery stage of a prospect. Some of the blog post ideas that perform well are "comparison articles," "first-person stories," "question-and-answer articles," "best of articles," and "how-to articles."
4. Performing original research:
When obtaining all the external links is one of your SEO goals, then conducting original research will be an excellent tactic to receive success. Original research content stands out to be robust for link building, as you are the only source of your data. Publishing extraordinary data to your company or conducting your survey will provide you with brand-new data and unique insights to derive from it.
5. Paid Advertisement:
Using paid advertisements will instantly help you see the results, and you can provide your content in front of all the qualified audiences. Your content is required to target the keywords you are bidding on if you want the content to do well in the paid search. Many types of content can work well on the paid search, and you can use the one that will help you gain success.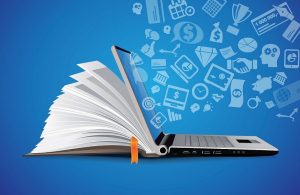 6. White papers or eBooks:
Although original research is good for link acquisition, it can also be used to generate leads when you put all your search behind the sign-up wall. The basic principles will remain the same, and all you need to do is look for a topic on which you can produce an excellent study and implement it by using a proper methodology.
Keep your complete focus on the leads you are trying to achieve and create a white paper or research study, which is pretty much alluring. When you have good lead generation content, all your free content will lead to a call-to-action for your ebook or white papers.
7. The product pages:
It doesn't matter if you sell products online or not, but you need to make sure that your website's product pages should have a driving action to buy. To do so, you need to keep the product pages simple, and each of the products must carry a unique description and name to prevent duplicate content problems. Provide proper information about the product and how it can improve customers' lives and include images of the product.
8. Webinars:
Webinars are pretty effective mediums to generate leads for the targeted audience. It will provide prospects with informative content, and several types of webinars will help you gain success. Some of the webinars you can opt for are "how-to or demonstrations," "an interview with an industry professional," "panel discussion on a timely and relevant topic," etc.
Wrapping Up!
 Content distribution can help you market your business. Using some of the best content distribution ideas, you can reach all your business goals on time with no issues.