Content marketing is said to be an effective way to gain good-quality links and will also help in boosting your SEO. Getting links will not be that simple, and it can be pretty tricky for you to know where you can focus on receiving maximum returns. For such reasons, content marketing is the only and the best option. This is because about 90% of the individuals have said that they employ content in the form of link-building tactics. So, how can you do that, here's a quick rundown:
Ways to build links through content marketing
1. Conducting surveys:

 
Although surveys are said to be pretty expensive, they will provide you with something that no one can, and that is unique data. When you have the power to pull in stories backed by your data, your content will be highly attractive for industry publications and newspapers. Try to prepare a link reclamation campaign as it will help provide some of the unlinked brand mentions. 
2. Research papers and Whitepapers:

 
If you think you can do research of your own and then create a whitepaper, it will be the best way to get industry-specific links. This is because you are providing fresh insight and adding value to a particular topic. You can also work with university students and conduct the research together. Once completed, you can promote and reach out to the industry-relevant press and earn plenty of links in significant volumes. 
3. Content campaign collaboration:

 
When you have decided to Build Links with Content Marketing, you can do so by considering a partnership with a complementary company or a brand for a content campaign. When you promote your content in a different audience, it is considered an effective way to increase your campaign's success. 
4. Interviews: 
Interviews can be pretty much time-consuming, but if you get the chance to interview the industry experts and then host it on your blog, you will gain links. During the time of the interview, try focusing your questions on the topics, which the audience will be much interested in. It would help if you encouraged the expert to share some tips, advice, and insights on that particular topic so that you get to reach out to the publishers and gain links. 
5. The infographics:

 
These days, the reputation of infographics has taken a hit over the years, even though infographics can help gain useful links. In this modern world, publishers are looking for something that can stand out. It would help if you produced unique infographics, which will carry actionable takeaways and acts as a compelling set of links from top-tier bloggers and publishers.
6. Long-form guides:

 
Whether you are B2C or B2B, long-form guides will help you Build Links with Content Marketing effectively. Your first step will be to understand the question that your online audience is asking and then think of answering the questions by developing the basis for guides. You can take the help of Quora, Google Autocomplete, and AnswerThePublic to understand the question asked by the audience within your industry.
7. Local PR:

 
It doesn't matter if you are an international or national company, make sure you don't have your backs on the local publications. This is because online magazines and local newspapers are the best places to contribute to expert guidance, advice, and news coverage. 
8. The expert roundups:

 
The expert roundups might not be that effective, but its cost-effectiveness will help you gain proper links. If you want to achieve the best results through this approach, then don't waste your energy and time on responding to requests, which you are not an expert in. It's better to stay a specialist as it will help land on top-tier links in a cost-effective way.
9. Case studies:

 
Share your case study through social media platforms, and you will see that your insights into the methods will turn out to be valuable. You will struggle to use them to gain useful links through industry publications. When a case study is data-driven, insightful, and well-detailed, then you can think of forwarding it to the editors within your space. 
1o. Expert contribution:

 
Numerous businesses have experts through which you can draw in plenty of expertise. Experts are considered to be a valuable assets from a content marketing perspective, and their contribution will be enough to help you gain some quality links.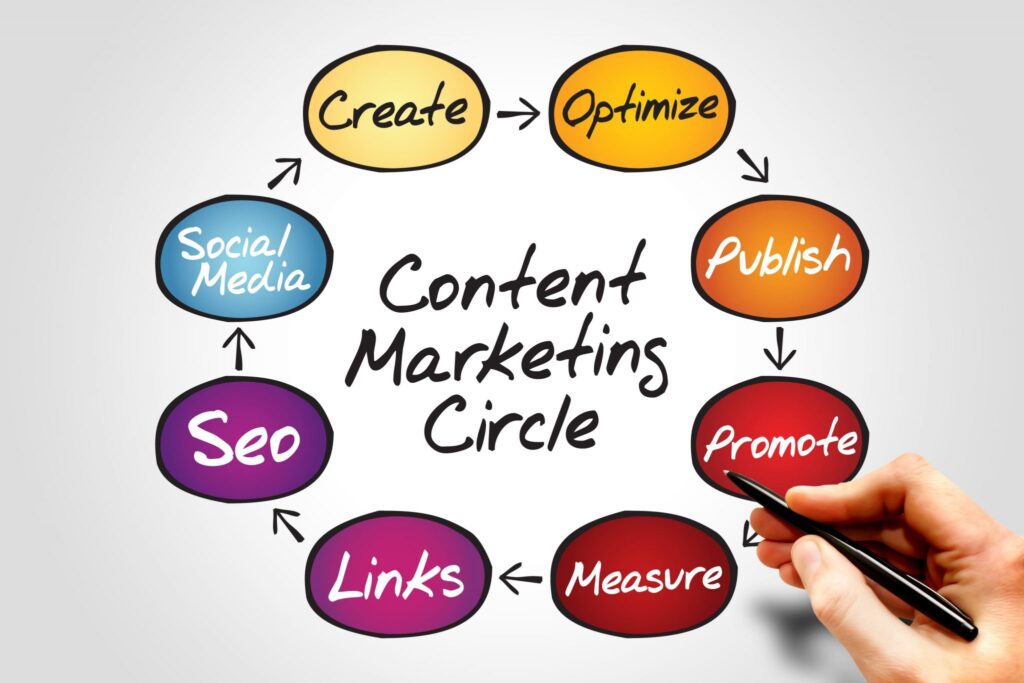 Wrapping It Up!
The information provided in this document will help you understand and teach you how you can gain links with the help of content marketing. Doing it correctly will help you receive plenty of benefits and success.