Content marketing is an essential aspect that a company must consider. More than 60% of a company's marketers often meet their content team to know if everything is working well. Around 30% of audiences claim that they view the brand's social media presence before deciding if they should visit the website. If your company still does not have started with Content Marketing DNA, it's surely losing a whole lot of leads. 
If not, it's time to try out something creative, and the first step would be to exist in the digital world. For that, you need to first create a company's profile on social media platforms. So, along with your website, you also need to build a reputation on social media.
Speak with every department to know their perspective 
Call everyone for a meeting and ask for everyone's perspective about content marketing. Employees familiar with this sector will support this idea and will like to include it. Maybe for the initial period, the company needs to invest a huge amount, but they will experience a higher return on investments. People working with sales can understand the importance of content marketing. 
An introduction to content marketing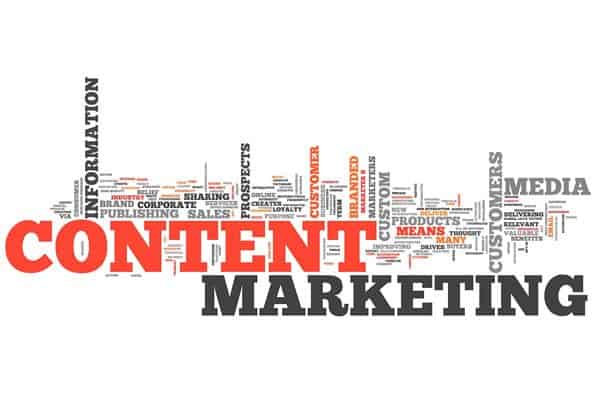 Employees who are not much aware of content marketing might not understand what it is exactly about. Content marketing is a kind of digital marketing where you need to post blogs, articles, videos, etc. regarding your company's product and services. Audiences in need of such things will approach your company, which in turn will increase your sales. Many of them have a misconception that content marketing is only done through blogs, articles, and other written content. But no, even posting a video, or an infographic also comes under content marketing. 
Understand your targeted audience 
Before you start developing content, it's essential to understand the targeted audience. Without understanding your targeted audience, if you start developing content and post it, how will it make any difference? In this instance, instead of earning a higher rate of investment, it will be a waste. The best way to know who your targeted audiences are, the sales team can help you. Since they need to make a lot of calls and talk with the clients, they would know what kind of people would opt for this service. 
Connect with your audiences
The social media platform is a great way to connect with your audiences. Connecting with your audience by replying to their messages or comments is a great way to make them feel special. Seeing this, they would like to opt for a brand with whom they feel more connected. Alongside this, you can read the comments and see if there is any common aspect that the customers would like to know. 
Posting a blog or an article on your website regarding the same will make your audience feel more attached to the brand. Simultaneously, if they like the content, they would share it, and your leads will increase.   
Include marketers while developing content 
While expanding the content definition, make sure that you include marketers. They can tell you how you need to create content, like if you should write creative content, funny blogs, serious articles, etc. Depending on your targeted audience and their advice, develop the content, helping the company to earn more leads. No consumers would like to read an article that they do not require or if they have already read any similar one before. That's why; you need to be specific while creating the content. 
Expand the content creation 
It means do not stick to the same pattern while posting blogs and articles; look for alternatives. At times, try to repurpose your blog into an audio or video and post it. Audiences love to experience new things, and when they see such things, they feel more attached to the brand. 
Send an email to your client with the article or blog as it's a new way to connect with them. As a result, they will follow your website and wait for your new content. With that, automatically, the traffic on your website increases, leading to a change in the sales figures. 
Ending Note!
The above strategy will work when it comes to making a way for your content marketing DNA. But, the most crucial aspect that you need to ensure is promoting the content. If effective promotion is not done, you would not see any change in the leads.