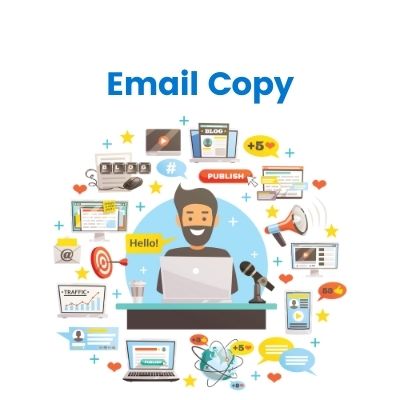 In stock
Email Copy
We know you're busy, so we've made it easy for you! An email at just $50? That's the steal deal!
To order a sequence (or series) of multiple emails, simply adjust the quantity to match the number of emails you want and our team will do all that work for you in no time flat!
Then provide the information we need to write each email (you'll have access to this after checkout) and our team will write engaging copy to help you get the sale or build your customer base with a perfect email sequence!
Each email includes 2 subject line options as well as up to 250 words worth of body text – perfect if your company needs help crafting content marketing messages or other short pieces with tight deadlines.