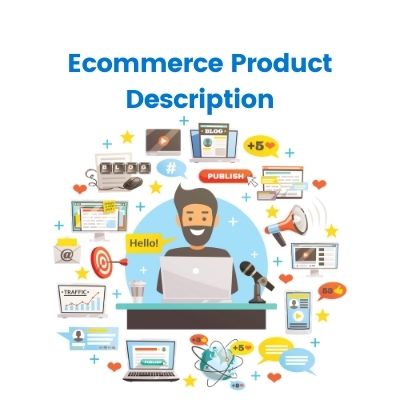 In stock
E-Commerce Product Descriptions
Product Details
If you sell on Amazon, Shopify, Etsy, Magento or any of the other e-com platforms, your copy plays a vital role!
It's not just the design of your product that matters- the words you use to describe it are equally important. From choosing a category and title, all the way down to picking out keywords for each listing page, every word has an impact on how people find what they're looking for. And that's where EMIAC Technologies helps!
Our team of writers uses the latest research in psychology and neuroscience, combined with their years of experience writing online descriptions for digital products, so you can sell more by converting your visitor into a customer!
All listings include:
2 Product Titles or Headlines
5-8 bullet points of features & benefits (up to 150 words of copy)
A sales narrative with your provided keywords woven into it (up to 150 words of copy)
The best part about us? "Keyword research is included." We write using the product keywords that our SEO team will meticulously research for your products and services.