During the early days of the internet, the content was an essential factor in gaining high ranks within the search results. Having more content meant stuffing it with plenty of keywords.
As times started to change, Google began to provide value to user experience and high-quality content, and the content began to trim down from the web pages.
On certain occasions, you will encounter blogs and websites carrying posts of 5000 words, but to write good content, you don't need to make it lengthy.
Why is writing more content a bad idea?
According to studies, about 42% of the marketers have claimed that their content marketing efforts are pretty much useful, and it is because they do not produce content that is pretty long. They create content that is meaningful and will satiate the user's requirements. Few reasons prove writing too much content can be pretty worse, and they are mentioned below.
1. Too much content can overwhelm customers:
Suppose, a reader is in a hurry, looking for information and Google's into your website only to be walled with too much content. That will not allow the reader to stay on your site even for a few seconds, and there is no chance of returning as well.
That is why it will be better if you Don't Write More Content, it will also have an impact on the site designs and harm the SEO. When visitors do not spend much time on a website, it signals the search engine that they do not like the page, and, in the end, the site ranks lower in the search results.

2. Strategies have a point of reducing the return:
Opt for the "less is more" kind of approach towards content marketing. It stands out as an economic principle for the law of diminishing returns. You can increase the amount of your content, and while doing so, take care of the content quality, conversion, customer journey targeting, and lead nurturing.
On certain occasions, you have created the content, and instead of writing more, you can concentrate on marketing that particular content.
3. Contents that are published needs maintenance:
All the contents are evergreen required to be updated. It is because evergreen contents are said to bring in sales for years, leads, and traffic but only comes with maintenance. It is essential to make your content worth the effort so that you can provide support and help it grow into a powerful piece of content.
That can include things, like re-optimizing the content around various focus keywords, updating your product call-to-actions and tie-ins, and adding new links and images.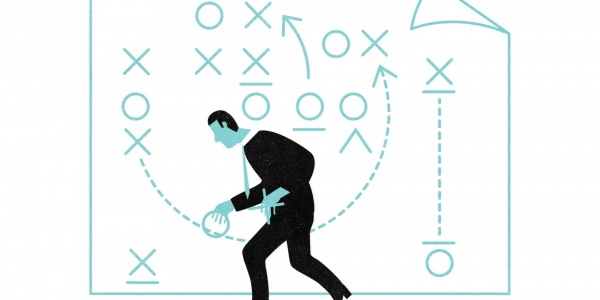 4. Repetitive contents will create confusion:
It will be an excellent choice to create content on the same topic, but the marketers do that quite rarely in a user-friendly way. For example, you are working in an organization where you are told to target all the content marketers and write around 3 or 4 brainstorming content.
It will make it difficult for you to do promotions and reference the pieces to your potential audience without confusing them. Apart from that, you will also experience plenty of hardships yourself when you try to keep the pieces straight.
5. You will be free to promote what you have:
One of the best reasons to write less content is because it will free you up so that you use other areas of marketing. When you create less content, it will allow you and your team to have more energy and time to concentrate on the parts of your marketing area by using the content, which you already have.
You will get more time to promote on social media platforms, create backlinks, repurpose it to other formats and optimize it for SEO.
6. Unrequired contents are said to generate bad leads:
You have enough content during certain situations as you have covered all the bases and produced content about all the critical touchpoints. Sometimes, you also fall into situations where you need to keep talking about the same topic a lot more or try to branch out with similar topics.
This technique works often, but sometimes it doesn't. When you take individuals from viewers to customers, you might receive bad leads from people who do not require your services or products.
Parting Words!
Writing less and meaningful content is a type of approach that you should adopt. It would help if you published something worth reading rather than creating content that can overwhelm your online customers.