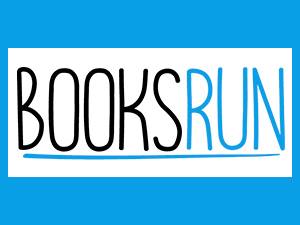 Turning The Tables of Organic Searches For BooksRun With Eminent Outreach Services
BooksRun Overview
Selling and renting books to readers worldwide, BooksRun is a bookselling platform. It is a reliable book renting and selling platform where customers can buy or rent textbooks of choices.
The major highlight of this platform is their Buy Back features that let the customers price their books and sell to BooksRun. Selling, buying, renting, textbooks, and eBooks are the vital services that make BooksRun a promising book platform. They have been offering customers with quality deals to increase their sales and expand their reach.
Over the years, BooksRun had carved a credible position in the market, outshining its peers. As a budding business, BooksRun did everything to keep pace with the digital world and drive in more traffic.
Enhancing customers' satisfaction and providing them with the best bookselling and renting services, BooksRun managed to remain on the track of success. Being in the digital world of business, BooksRun had quite a hard time aligning with the requirements of better search results. However, a little push from the right area set everything straight for BooksRun online reach.

Facing The Challenges: All That Shines Doesn't Keep Shining
BooksRun was established with an aim to enhance their customers' experience and bring more traffic. While they had their objectives straight and strategies laid out, BooksRun often missed on some major touchpoints that made them face hardships in the digital market.
Reluctance To Organic Searches
Booming the search engine results and placing the site as promising as it can in the eyes of the search crawlers is really what matters in today's digital market. Ranking higher in organic search is the crux of the matter that BooksRun was quite late to understand.
[Pull Stat] 75% of visitors, prefer organic search results over the paid search results.
Indeed, ranking high on organic search results positively impacts a digital business. The downfall of BooksRun began when they started to ignore the prominence of organic searches. They were giving less emphasis on organic search.
It is quite evident that customers prefer relying on organic searches than to fall for the paid search results. Hence, it becomes essential to deploy strategies to improve organic search. BooksRun didn't invest much in organic search that led to bad SEO, eventually degrading their reach amongst their target audience.
They were continually losing traffic from the year 2015 to 2017. Things were getting worse each day, and the team was anxious about their SEO performance.
Unstable Backlink Support
Backlinking plays a crucial role in enhancing the organic ranking of web pages. They helps in expediting the indexing process and bagging more referral traffic.
[Pull Stat] Due to the lack of backlinks, 91% of web pages never get organic searches from Google.
The failure to understand the relevance of backlink support, BooksRun was negligent in doing proper backlinking to their sites. As a result, BooksRun had to witness a significant downfall in its traffic.
For three straight years, BooksRun had to go through a rough patch due to the instability in backlinking support. The turbulent times started when BooksRun was inconsistent with their backlinking.
Whether to blame the lack of knowledge or inefficient backlinking techniques, BooksRun had to face losses in terms of lost traffic. It was a time of grave concern for the entire company. The team was continually searching for ways to bring back their lost online prominence.
Solution: EMIAC Technologies With Its Credible Outreach Services Came To The Rescue
EMIAC Technologies is a globally reckoned all-inclusive brand and reputation management agency that has been helping its clients to enhance their online presence.
With our premium outreach services, we lend a helping hand to our clients to grow revenue and improve search rankings. We truly believe that organic search rankings are the foundation for stable and successful SEO strategies.
[Pull Stat] Increased number of contextual backlinks on a quality website increases the chances of better organic search rankings.
BooksRun was struggling with a dangling organic search and neglected backlink support. We addressed the pain points of BooksRun by making optimal use of the all the and answering the visitors' search queries eventually paving the way for more organic search results.
To make BooksRun competitive among its peer, we need to use quality backlinks that can improve their organic search. We did a thorough research on the competitors and their backlinks and created a list of high quality sites for Booksrunto shoot up their organic traffic.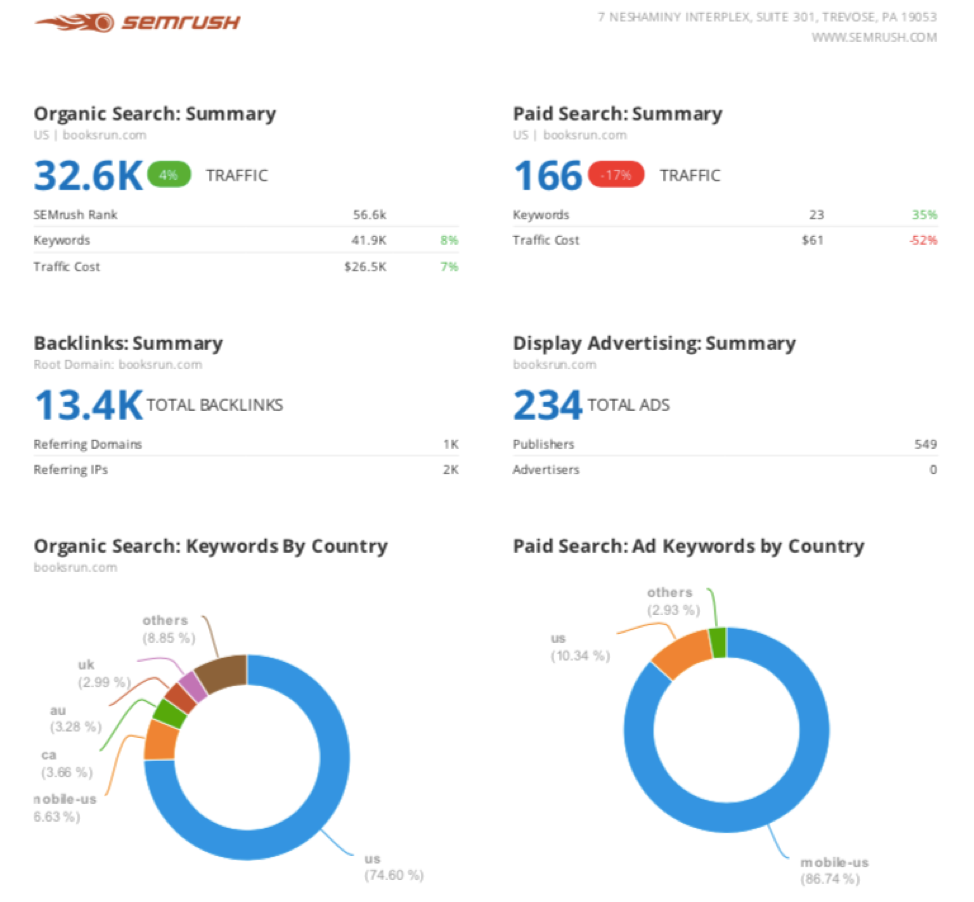 We started working on the project in March 2019. We started making backlinks for 3 months (March, April and May) and a sudden boost in the organic was seen in July 2019. The total count of backlinks in July 2019 was 13.4K which is continuously mounting up. As a result of this, the organic search touched 32.6K which is the highest in the career of this brand.

Backlinking is a continual process and the best part about our strategy is that the traffic continues to increase with every passing month keeping all the other SEO tactics as constant.
From the beginning of January 2018, the organic search rankings became the silver lining among the dark clouds. With quality backlinks, we were able to optimize the site authority, and reclaim BooksRun lost credibility in the market.
For one year straight, there has been a steady growth in the organic which was overwhelming for the client. The massive boom happened from the mid of 2019 that was marked as the most productive year for BooksRun with our rigorous link building services.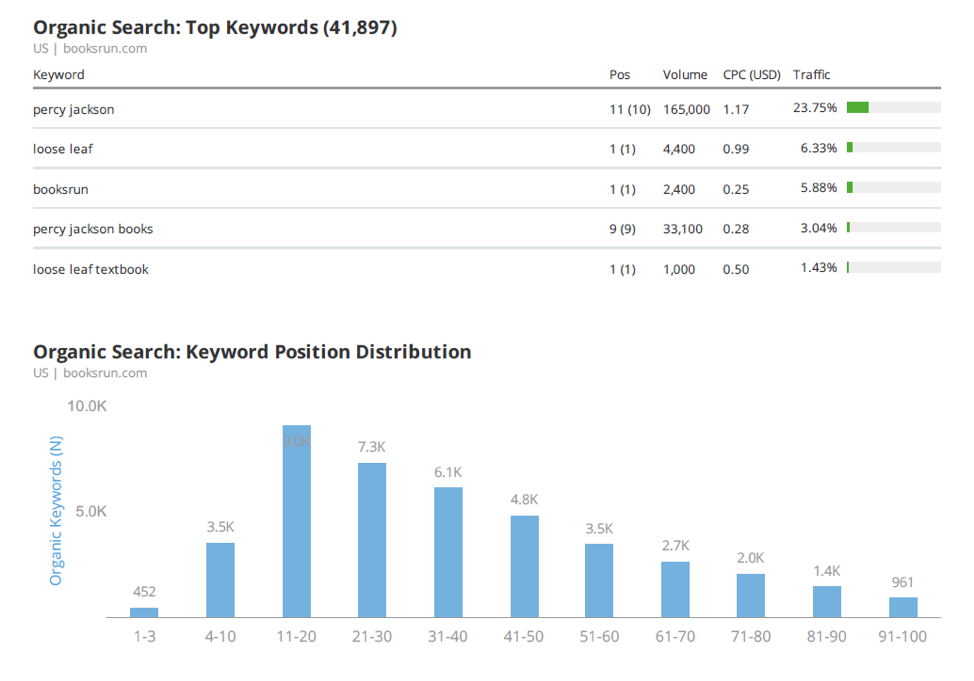 It was not only the backlinking support, but we also managed to increase the organic searches by curating search-friendly keywords. Generating a maximum of 23.75% traffic, our heavy-duty analytical and monitoring tools followed and filtered through thousands of keywords and search-phrases to get the present results.
Organic search keywords were always the focus that enabled us to identify the search trends and understand the algorithm. Our SEO team continuously monitored the proceedings and immediately catered to the issues and modified the strategies accordingly.
Our Strategies To Steer BooksRun Towards Success
Whether it was better strategies or the use of the right tools, our team put its best foot forward to bring our BooksRun from the wraths of poor traffic and reduced organic searches. Following were some of our strategies to cater to various challenges of BooksRun-:
●      Optimally utilize the trending monitoring and analytical tools to source out search-friendly keywords that stimulated organic search.
●      Quality backlinking to increase the site authority and bringing back BooksRun to its prominence.
●      Identified search trends, analyzed the market, ascertained target audiences' search intention to understand the algorithm, and formulate better strategies.
It's high time that digital businesses start to realize the prominence of organic search and how backlinks and keywords play a significant role in surviving the search engine algorithms.
Companies need to adopt a different approach to enhance their online presence and visibility. One of the main factors on which current SEO scenario stands is organic search traffic.
BooksRun failed to understand the significance of organic search and plunged into the abyss of reduced traffic. With our quality backlink and keyword distribution, BooksRun has come back to the tracks of SEO.
EMIAC Technologies, as a top-rated digital agency, is thriving to help out clients with their everyday digital needs that will eventually lead to their long term productivity